BERNIE HERPIN
CANDIDATE FOR DISTRICT 5 (2013)
The right candidate because experience matters...now more than ever
COUNCILMEMBER FOR DISTRICT 4 (2009-2013)
COUNCILMEMBER AT-LARGE (2006 - 2007)
CITY OF COLORADO SPRINGS

City Council Contact Information:

(719) 385-5492 (Council Office)
(719) 596-3921 (Home)

107 N Nevada Ave Ste 300
Colorado Springs, CO 80903

Mail:

PO Box 1575, Mail Code 1549
Colorado Springs, CO 80901-1575

Campaign Updates
Dear Friends and Supporters,
I am honored to have been serving the citizens of our District and city for almost 4 years. With the change in our form of government to Council - Mayor, we have seen many great changes. During my current term, we began construction of the Southern Delivery System, which will provide water to our community for many years. We also leased Memorial Health Systems to University Colorado Health which will improve the health care we provide to our community and region. We are recovering from the economic downturn of 2008 - 2010. The city's 2013 budget will hire more police and fire and restore evening bus service.
We have faced some serious challenges over these last 4 years and Council had to make some difficult decisions to keep our budget balanced and to provide essential services. Streetlights are back on, the weeds are gone, parks are being watered, and we reduced the number of city employees. We are a leaner government.
With the change in government, the voters also increased the number of council districts from 4 to 6 and reduced the number of at-large seats from 5 to 3. My new district is District 5 which basically runs from I-25 to east of Powers and north of Platte to Austin Bluffs/N Carefree. Click on the links on the left to see a map and list of the precincts in District 5. You can also go to the City Clerk's web page to enter your address to see which district you are in: http://www.springsgov.com/Page.aspx?NavID=4616.
Our city faces many challenges and I believe we need strong, dedicated leadership to help move our great community forward.
Linda and I have lived in District 5 for over 32 years. Our three daughters grew up here. We live in a 1960's home behind Citadel Crossing (which was an empty field when we moved here). We have seen a lot of changes to this part of town over the years - some good, some not so good. The move of many Academy Boulevard businesses to the Powers corridor has left us with empty store fronts and fewer grocery stores. The economic downturn has hit our district particularly hard. I will work to bring businesses back to the Academy Boulevard corridor.
We have seen some improvements in out neighborhood. We have a new Lowe's Home Improvement Center in Citadel Crossing. After more than six years without a grocery store, we have a new Walmart Neighborhood Market. Citadel Crossing is filling up with new businesses.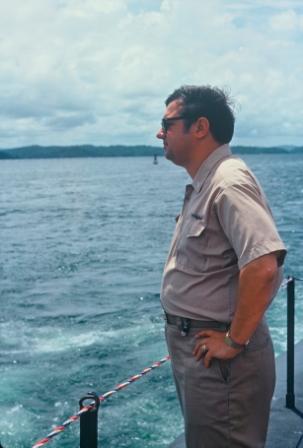 We are honored to have many military families living in our district who are temporarily calling Colorado Springs their home. Many are going through tough times as well with repeat deployments to Iraq and Afghanistan. As a retired military member, who currently has a son-in-law serving in our armed forces, I will continue to support our military and their families.
The tough economic climate has also hurt our sales tax revenue which, in turn, has impacted our public safety. As a volunteer with our police department for over 25 years, public safety is a very important issue for me. Our 2013 budget will increase the number of police officers and fire fighters.
I look forward to serving you for another four years. During my tenure, I have strived to be responsive to your concerns. I ask for your support as we move our city forward. Please consider donating to my campaign to help get our message out.
If you have any questions, please e-mail me. I promise you a quick reply as your district councilmember.
Thank you and God bless all of you and God bless our great city,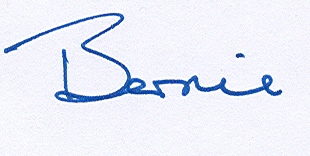 Committee to Elect Bernie Herpin
Colorado Springs City Councilmember District 5
PO Box 76521
Colorado Springs, CO 80970
(719) 596-3921
Paid for by the Committee to Elect Bernie Herpin
Hosted By

Page last updated: 02/09/2013